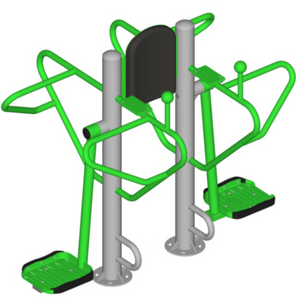 ExoOne 4-Person Combo
Muscle Focus: Biceps, Forearm, Lower and Upper Back, Abdominals and Triceps. 
Training: A great multifunctional combo unit design for 4 users. Each side has an Air Skier that is great for loosening hips and side. One station has a Knee/Leg Lift Station, while the other has a Dip Station, which can also be used for inverted Pull-ups. 
Item SKU: 4PC