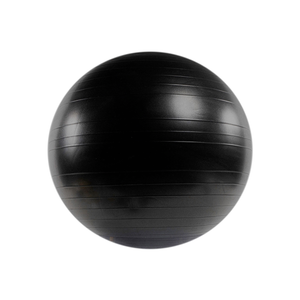 Power Systems Versa Stability Ball 55cm
Constructed of high-quality, professional-grade materials and won't pop if punctured. Instead, they deflate slowly, significantly reducing the risk of injuries if a puncture occurs while in use. Easy to inflate, and includes a tape measure that makes it easy to tell when you've added the right amount of air. Sold individually. Storage options and pumps available. 
Features:
Promote proper posture, increase lower back mobility, build back and abdominal strength
Improve core strength

High quality professional grade PVC construction
User's Height Listing:
55 cm: 5'1" to 5'7"
65 cm: 5'8" to 6'1"
75 cm: 6'2" to 6'7"
Item SKU: 80018